HealNGo
Best Skin Care Bundles Radiant Glow Bundle
Regular price
$160.00 USD
Sale price
$95.00 USD
Unit price
per
Sale
Sold out
Best Skin Care Bundles - Radiant Glow Bundle 
Beautiful skin starts with a regimen and the best skin care bundles. Cleansing, Moisturizing, Sealing - the basic three steps of any skin care regimen.. Taking good care of your skin will reap so many rewards. Try any of our best skin care bundles and be sure to be hooked.
Natural, paraben-free, silicon-free, sulfate-free, talc-free, cruelty free and vegan. Our products are made with natural and organic products. We have taken into consideration all the sensitive skin issues that may arise and have formulated these products with you in mind.
We have specified two bundles to meet your needs.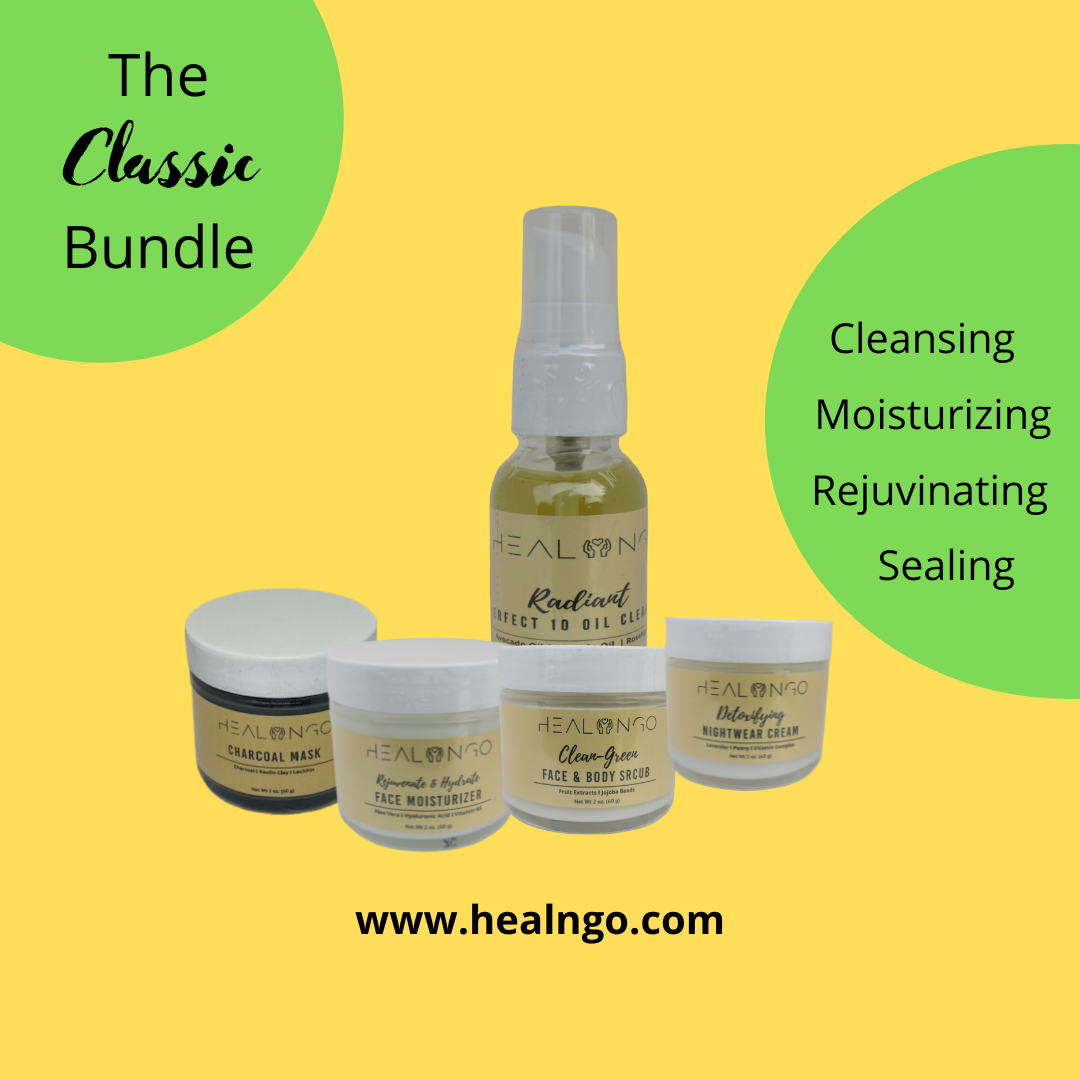 The Classic Bundle comes with the Perfect Oil Cleanser, Hydrating Face Moisturizer, Charcoal Mask, Face & Body Scrub and the Nightwear Cream. This bundle can be used for both your daytime routine and your night time routine. 
Perfect Oil Cleanser: apply to the face and rinse off with a warm cloth or face pad. It will take off all the makeup.
Hydrating Face Moisturizer: Can be used as daytime moisturizer
Nightwear Cream: night time moisturizer for for face. Follows immediately after the oil cleanser.
Charcoal Mask: to be used for deep cleansing. Do not leave on for more that 20 minutes at a time and rinse off thoroughly. Should be done once a week and immediately followed by a face moisturizer.
Face and Body Scrub: that can be used as a cleanser over the face and  also on the body. If used on the face, alternate between this and the mask; do not do them together as it may cause too much dryness. Rinse off thoroughly and follow immediately with a moisturizer.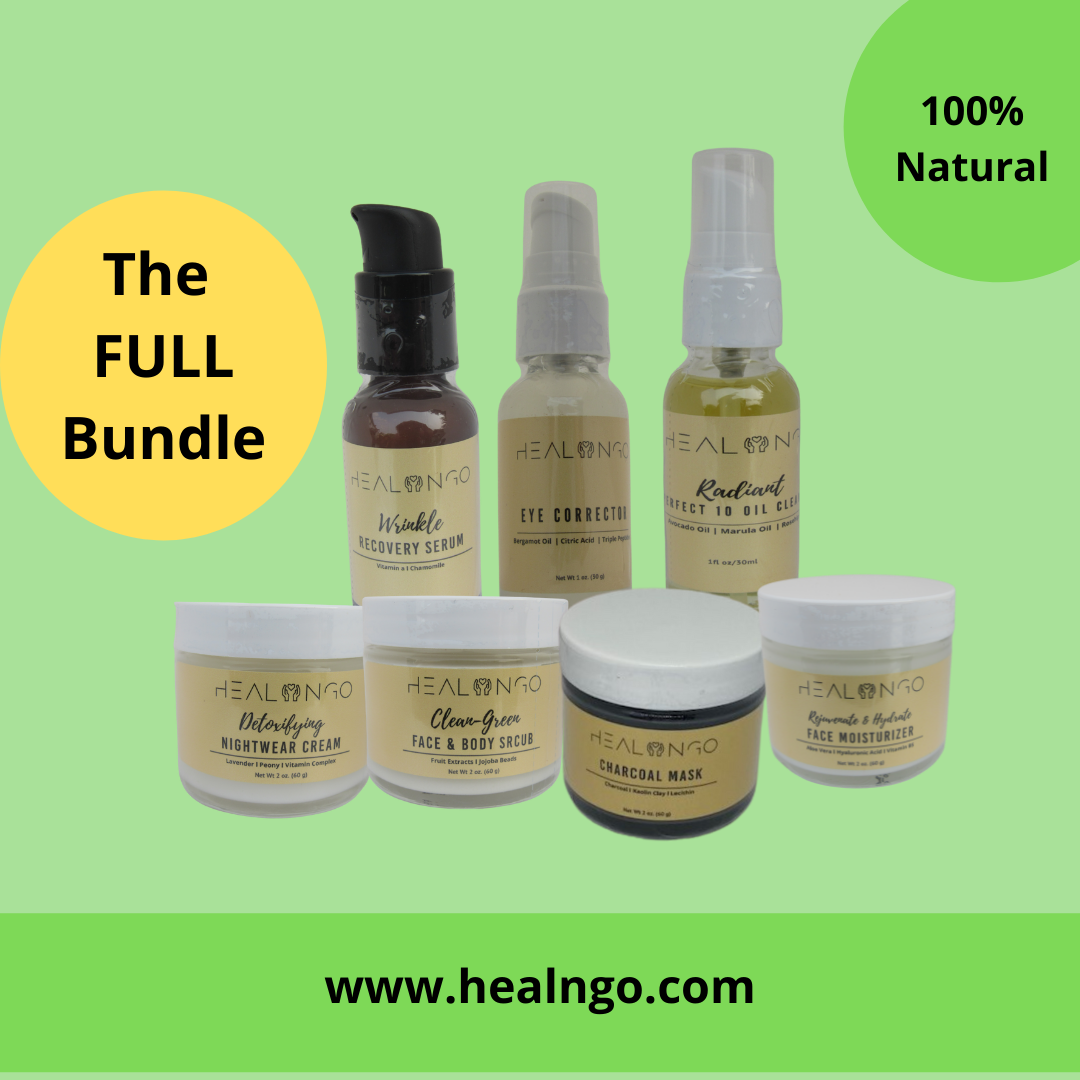 The Full Bundle: Wrinkle Recovery Serum, Perfect Oil Cleanser, Hydrating Face Moisturizer, Charcoal Mask, Face & Body Scrub, Nightwear Cream, Eye Corrector.
This bundle can also be used for both daytime and nighttime routine with a little extra. The Wrinkle Recovery Serum can be added to the night time routine to help with fine lines and wrinkles. Use our Eye Corrector in the daytime before applying foundation. That will help with puffiness under the eyes and neutralize the different complexion tones that puffiness brings.
We provide you with the best skin care bundles. All we ask is that you try them!
Get a free Gentle Make up Remover when you buy The Full Bundle!
 Turn Around Time (TAT) is 5-10 days on this package.
Share this product with your friends