HealNGo
HealNGo LOC Bundle, Hair Moisturizing Kit: Easy Hair Care
Regular price
Sale price
$49.99 USD
Unit price
per
Sale
Sold out
HealNGo LOC Bundle, Hair Moisturizing Kit,  Easy Hair Care. 
This combo is specifically for moisturizing your hair. Enriched with Coconut Oil, Shea Butter and Aloe Vera;  products with moisturizing properties that will transform extremely dry hair. 
This HealNGo Hair Moisturizing Kit: Easy Hair Care contains one full size bottle of Aloe Coco Mositurizing Conditioner, one full size bottle of the Scalp Stimulator Hair Oil and one full size tub of the Shea Rosemary Hair Moisturizer, just for your LOC method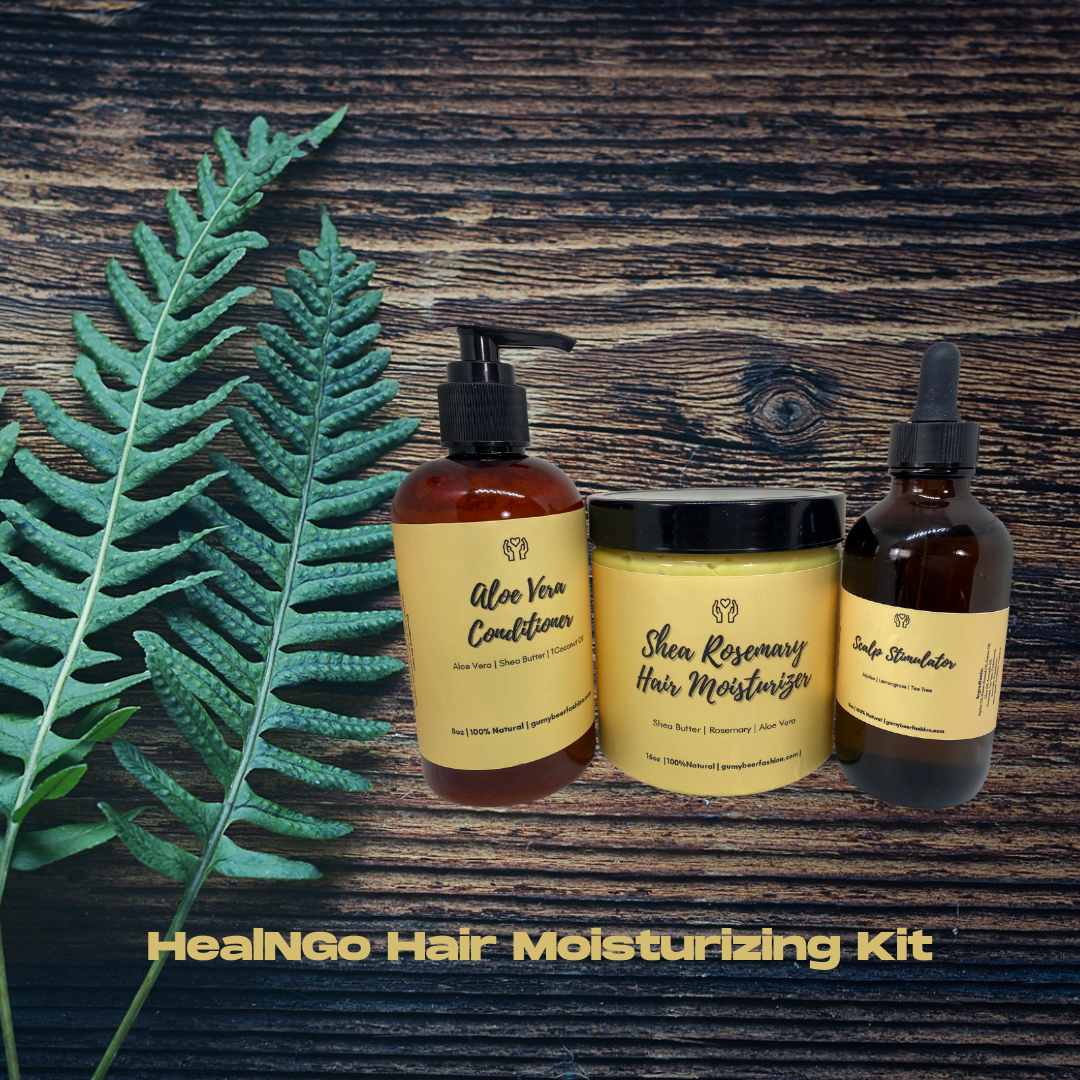 Directions for best results:
Use the Aloe Vera Conditioner to deep condition. Massage into the hair in generous amounts. Put on a shower cap and leave on for 1-2 hours. Wash out thoroughly afterwards and apply drops of Scalp Stimulator to the scalp and massage. When styling the hair, apply the Shea Rosemary Hair Moisturizer to the hair strands.
The Aloe Coco Moisturizing Conditioner can also use as a leave in condition. After using the African Black Soap Shampoo (sold separately), use the Aloe Coco Moisturizing Conditioner generously into the hair. Rack through the hair if needed or even detangle the hair while applying the conditioner. Continue to style as needed.
This product is hand crafted and has not been tested by the FDA. Results may vary.
 Turn around time (TAT) on this bundle is 3-5 business days.
Share this product with your friends