HealNGo
Best Brush for Tangled Hair - Detangler HAIR Brush with Flexible Bristles
Regular price
$17.00 USD
Sale price
$8.99 USD
Unit price
per
Sale
Sold out
Best Brush for Tangled Hair - Detangler HAIR Brush with Flexible Bristles
Detangling has been made easy with this brush. This detangling brush brings immediate hair relief, with 8 free moving arms that glides through the hair to smooth it out.  It can be used all all hair types for hair that has been tangled or that is knotted easily.
It will help with breakage reduction and help the hair grow healthier. Some people dread the thought of detangling so much, that they avoid it all together. It can be a log, hard, painful process, but with this detangling bush, your pains will be all over. A brush that can flex, bend, and moves with your hair, is the kind of brush your hair needs.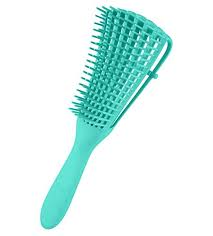 HOW TO USE THE BEST BRUSH FOR TANGLED HAIR -  THE DETANGLING BRUSH
The brush cames with a detacheable bracket which has to be placed on the back on the brush. It  has little subs that fit directly into the same size holes in the back of the brush. The bracket then locks into place, which makes the brush flexible enough that it moves with your hair, erasing the pain that comes with regular detangling.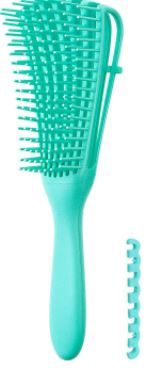 BENEFITS OF USING THE BEST BRUSH FOR TANGLED HAIR  - DETANGLER HAIR BRUSH WITH FELIXBLE BRISTLES
This is the best brush for tangled hair as it works through the knots instsead of ripping the hair, and it enables you to style the hair better and easier for long lasting styles. Be sure to start the detangling process at the bottom of the strands working your way back towards the scalp. This will make the hair more manageble, making detangling so much easier.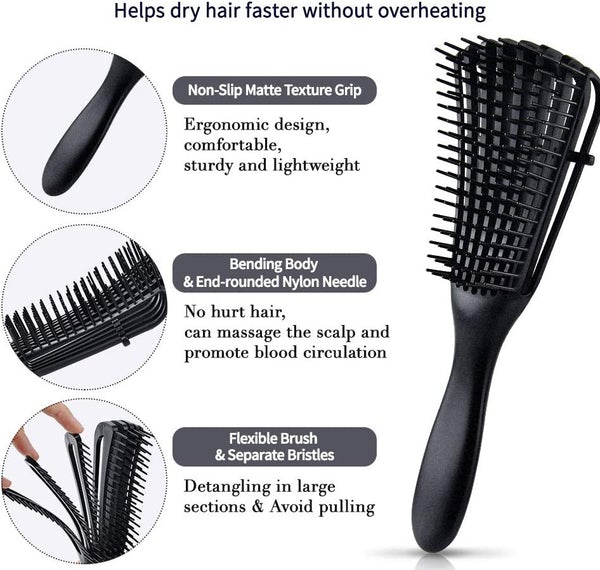 TIPS FOR USING THE BEST BRUSH FOR TANGLED HAIR - DETANGLER HAIR BRUSH THE RIGHT WAY
1. Work the hair with the fingers first (finger detangling.
2. Make sure the hair is moisturized (best used when hair is wet)
3. Part your hair into sections
4. Start detangling from the ends of the strands 
Turn around time (TAT) is 7 days.
Share this product with your friends